A blueprint for decarbonization
Our collective future depends on speeding the pace of change.
We have to build power and demand equitable policies that eliminate carbon emissions and restore a safe climate. Let's move beyond action plans and into mobilization for large-scale change.
We're building the tools to make it happen.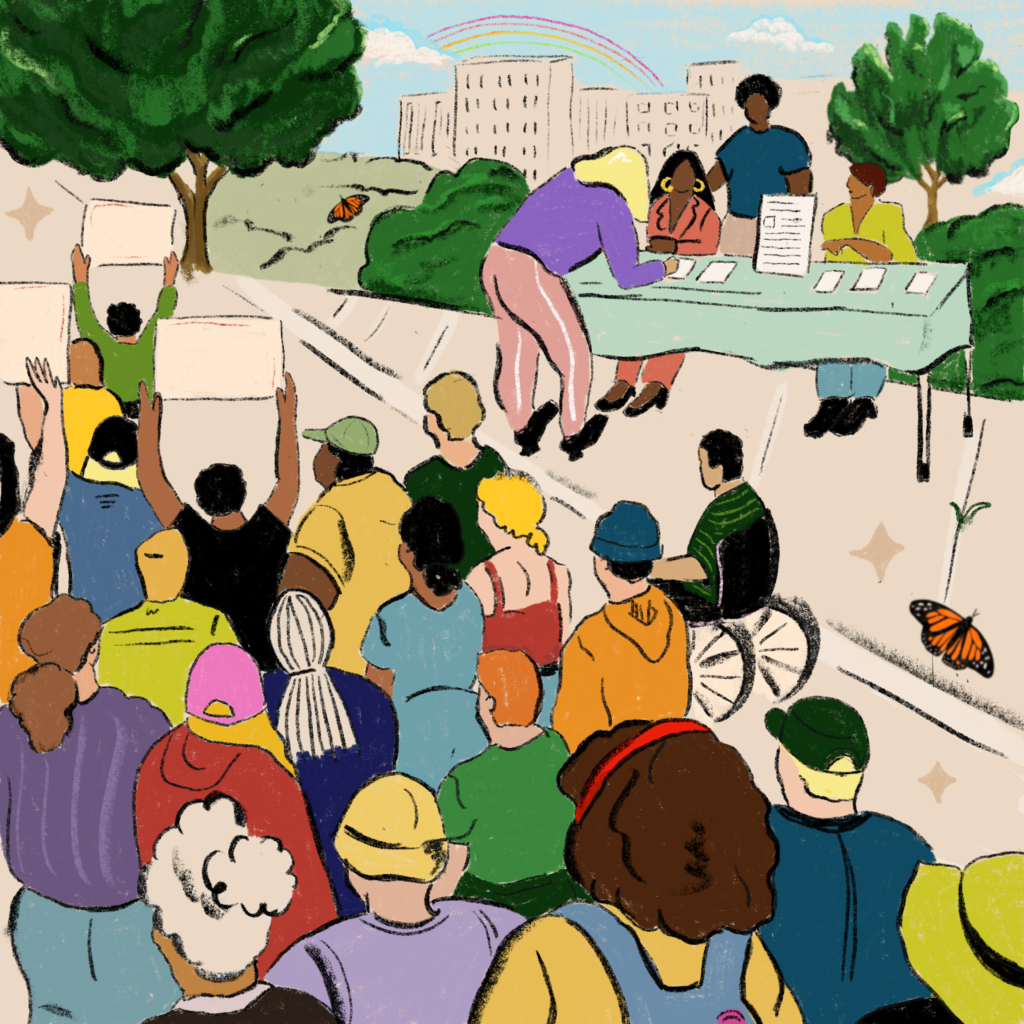 We provide intensive coalition and movement-building support to core communities in their push to achieve rapid climate action at the local level. Our goal is to provide a blueprint for decarbonization — then to share this approach with change-makers far and wide.
At the foundation of all our campaigns is community organizing. 
CMP offers training in outreach, technical assistance, coalition building, power mapping, strategy and tactics (including non-violent direct action and civil disobedience, where appropriate), planning actions, public comment, and negotiating with elected officials. 
Through our work, community members are better prepared and supported to design and implement effective decarbonization campaigns in their communities
.